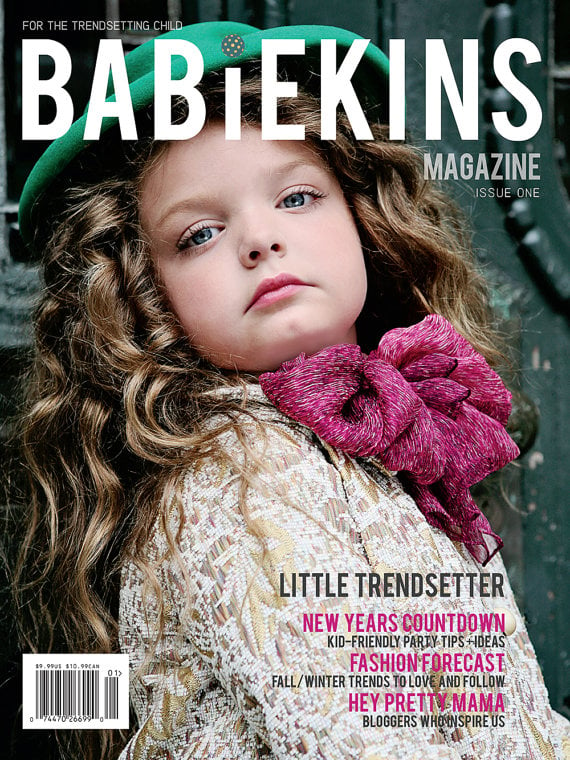 Babiekins Issue 1
You are about to order something that is a realization of a dream, the culmination of hours upon hours of work by dedicated and talented people. If you've been following Babiekins Magazine online, you know that this is our very first print issue. And if we're just now being introduced to each other, welcome! This magazine is for you, the stylish mother and your trendsetting child. We want to encourage you and inspire you to see the world through the eyes of a child as we bring you the best in the international children's market.
Here in Southern California, we're embracing autumn with delight, reveling in the earthy colors and the jewel tones which are coming to life in the desert, mountains, and ocean all around us. You'll see some of these same hues and moods reflected throughout this issue's breathtaking editorials. So, wrap yourself in some chunky knits, pull up to the fireplace, and treat yourself to gorgeous photography, interviews with leading designers, our must-haves of the season, and a dazzling New Year's Eve party you won't want to miss.
We're so glad you're here.
Happy fall, readers!
In this issue you will find//
+ Amazing fashion editorials
+ A interview with My Little Dress Up, Joana Rosa Braganca and Misha Lulu
+ A story about a little girls memories about the silly little egg man that rode a bike down the cobblestone street
+ A funny story about why animals make terrible party guests
+ Ideas and tips on hosting the perfect New Years Party
+ Child friendly Copenhagen - where to go and what to do
and more!