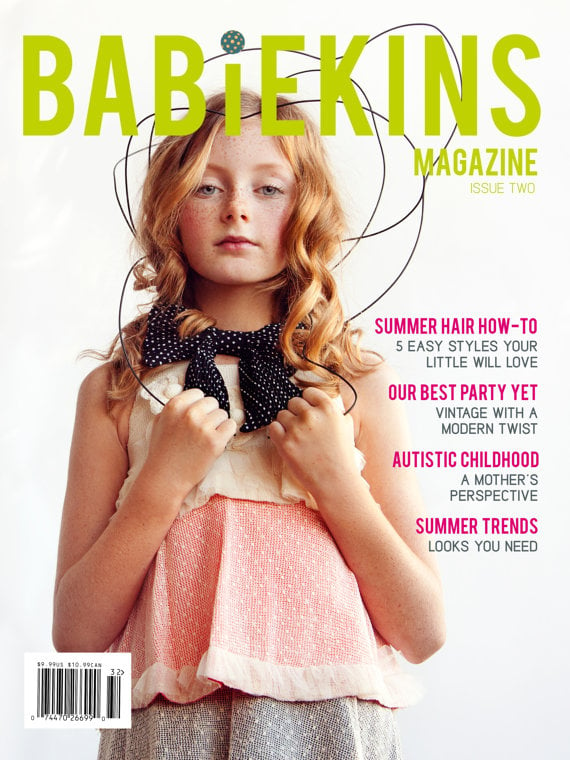 Babiekins Issue 2
When I was a little girl, summer meant exploring the horse ranch near my home.
We sat cross-legged on the ground, eating peanut butter and jelly sandwiches as we watched baby
quails bob in and out of the wild blueberry bushes around us. Later, after dipping under the waterfalls like mermaids, and climbing rocks with wild abandon, we would sneak into
the abandoned keeper's home and
set up fashion shows.
Now, as an adult, summer is a little different. But the magic of summer never really fades. My boys and I still celebrate long hours of sunshine, weekend camping trips to the mountains and lazy afternoons by the sparkling blue pool — well, it's more like loud afternoons spent doused in the splashes from their cannonball dives.
These hot, hazy days tend to bring on nostalgia. And here at Babiekins, we've been dreaming of simpler times, too. The throwback editorial "In with the '50s" is our nod to earlier decades. From the beachy vibe of "Miami Sun" to an idyllic peek into "The Way of the Amish", this beautiful issue is full of inspiration to put a carefree spark back into your own summer.
Happy reading!
In this issue you will find//
+ Amazing fashion editorials
+ A interview with Wovenplay
+ A funny story all moms can relate to
+ A retro colorful inspired birthday party
+ A water bottle turned boat craft the kids will love
+ A beautiful and modern room to inspire
and more!