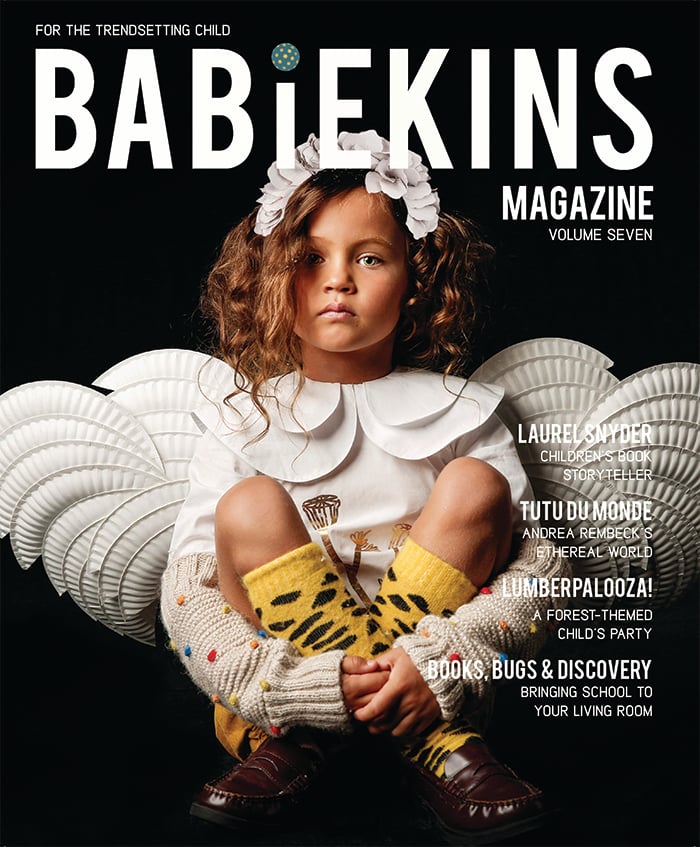 Babiekins Issue 7
INSIDE THE PAGES OF ISSUE NO. 7 //
+ Gorgeous layered winter looks
+ This winter's fashion trends
+ Our mini must haves for decor and playthings
+ Interviews with Tutu du Monde, Laurel Snyder and top brands, mamas and more
+ Homeschool room make over! Bringing school to your living room
+ Making a paper castle
+ A nature-inspired forest fiesta
and 128 colorful pages of much, much more!