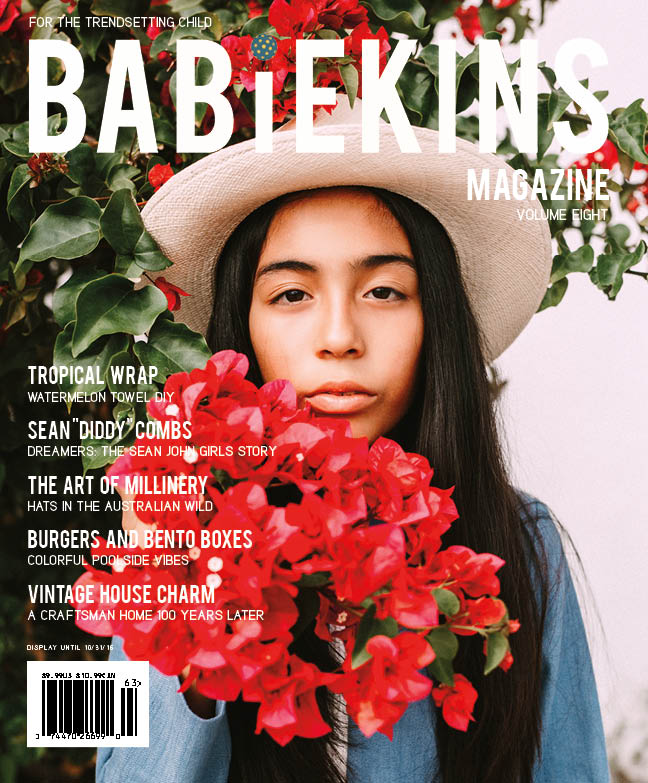 Babiekins Issue 8
INSIDE THE PAGES OF ISSUE NO. 8 //
+ Fresh Summer Styles
+ A Special Getting To Know Our Editors : Hey Pretty Mamas
+ Trendy Products From Around The World
+ Interviews with The Sean John Girls, Pitchoun Designs, Jonas Paul Eyewear & More.
+ Vintage House Charm: A Craftsman Home 100 Years Later
+ A Watermelon Towel DIY
+ Burgers And Bento Boxes : Colorful Pool Side Vibes
and 128 colorful pages of much, much more!