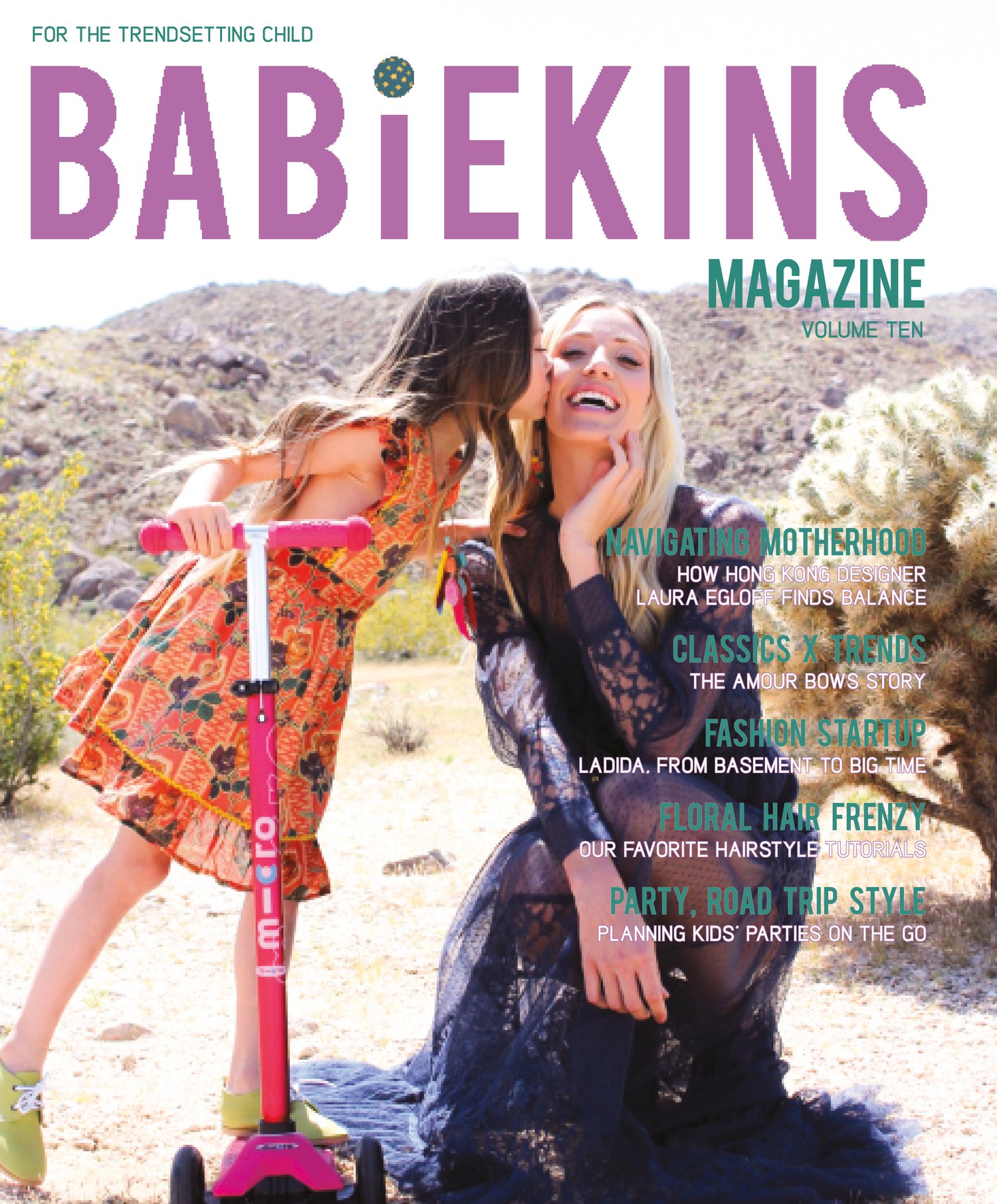 BABIEKINS MAGAZINE ISSUE 10 - COVER OPTION TWO
INSIDE THE PAGES OF ISSUE NO. 10 //
+ Navigating Motherhood: How Hong Kong Designer Laura Egloff Finds Balance
+ Classic x Trends: The amour Bows Story
+ Fashion Startup: Ladida, From Basement to Big Time
+ Floral Hair Frenzy: Our Favorite Hair Tutorials
+ Party, Road Trip Style: Planning Kids' Parties on the Go
and 128 colorful pages of much, much more!
Want it in DIGITAL format?
buy it here: https://newsstand.joomag.com/en?q=babiekins
* This is issue 10 with cover option two. Issue 10 with cover option two has the exact same content as issue 10 cover option one.