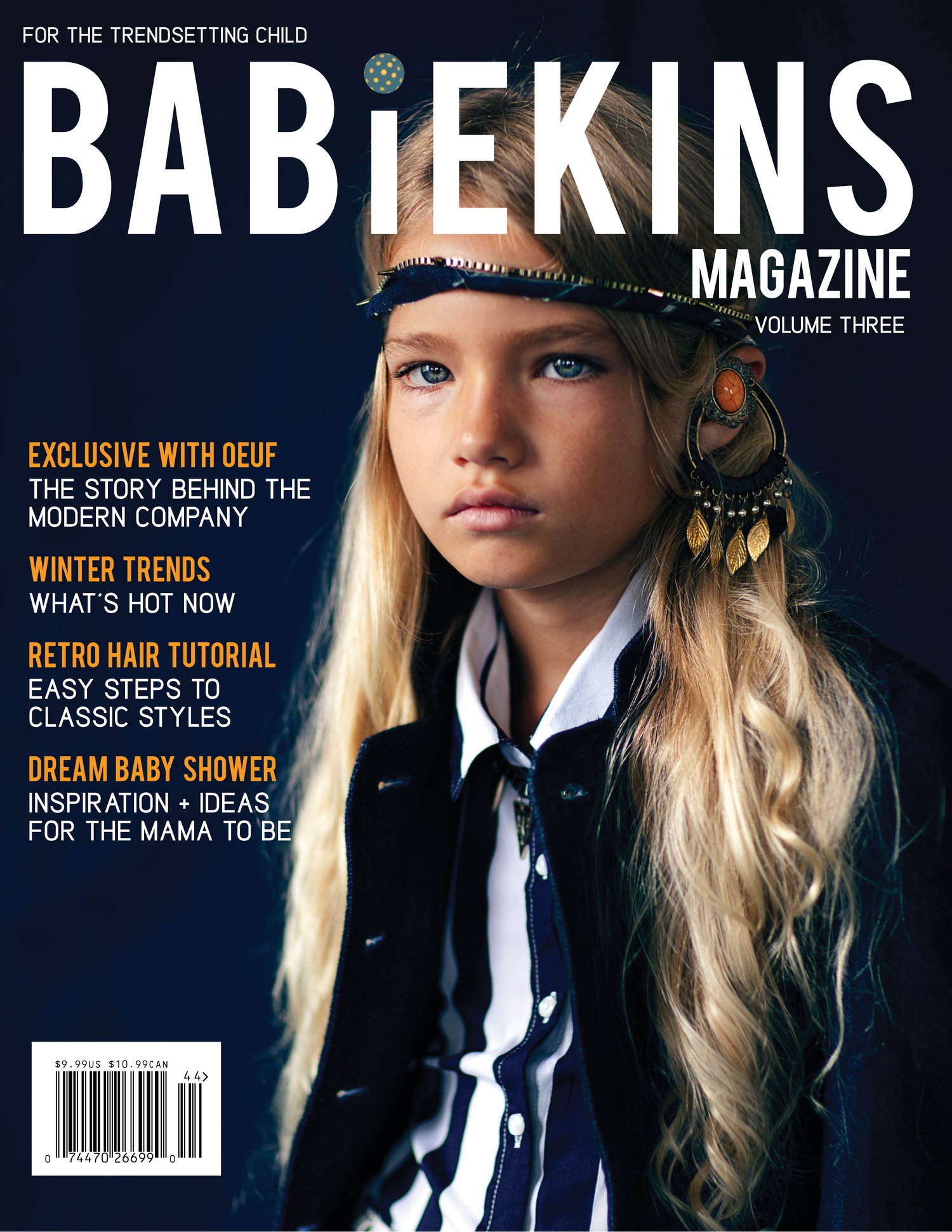 Babiekins Issue 3
One of my favorite memories of winter was the very first time I saw and touched snow. I came to the states when I was five, after being adopted from Brazil, and snow was foreign to me. On a trip to visit my adoptive grandparents in Colorado I experienced the magic of sparkling white snow for the first time. I remember the way my sister and I would giggle as we slowly walked across the freshly fallen snow. I can remember how each step was marked with the distinctive sound of crunching snow and that if I looked behind me footprints danced across the street.
This year I plan on taking the newest little member of our family to the mountains of Big Bear in California. Though he is too small to understand the beauty behind falling snowflakes, I will look forward to telling him how red his cheeks grew as we walked from our cabin to the car. I will tell him how precious he appeared all bundled up in his new fuzzy blanket and how cherished it was to give him a warm bath and kiss his little toes after a day of watching his brothers play in the cold snow!
As u look through this winter issue, we hope you're inspired to recreate some of your own childhood memories with your children.
In this issue you will find//
+ Amazing fashion editorials
+ A interview with Oeuf NYC, Mimobee and Kapital K
+ Turn your winter wardrobe into hours of costume play
+ An adorable winter mobile craft
+ A bohemian inspired baby shower
+ A modern nursery
and more!